[two_third last="no" spacing="yes" center_content="no" hide_on_mobile="no" background_color="" background_image="" background_repeat="no-repeat" background_position="left top" hover_type="none" link="" border_position="all" border_size="0px" border_color="" border_style="" padding="" margin_top="" margin_bottom="" animation_type="" animation_direction="" animation_speed="0.1″ animation_offset="" class="" id=""][fusion_text]
History of Hyma
Hyma was founded in 1963 by the ingenious engineer Jens Martin Hyldig, and was led by him until his retirement in 1989.
From the first machine, Hyma has developed an excellent range of foaming making, cutting and recycling equipment. Hyma equipment is recognized throughout the world as being easy to use and cost effective.
Hyma have supplied efficient foam plants since 1968 and bonded foam plants since 1976, with over 200 installed. All in all there are several thousand machines installed in over 100 different countries.
Hyma moved to its present location In Havdrup in 1976. In the mid-seventies the demand for Hyma machines in the United Kingdom was so great that Hyma in 1977 opened a factory in England. Hyma (UK) Ltd.
In 2013 Hyma decided to centralize its production and moved the production from the United Kingdom to the headquarters in Denmark. A sales office still remains in England[/fusion_text][/two_third][one_third last="yes" spacing="yes" center_content="no" hide_on_mobile="yes" background_color="" background_image="" background_repeat="no-repeat" background_position="left top" hover_type="none" link="" border_position="all" border_size="0px" border_color="" border_style="solid" padding="" margin_top="" margin_bottom="" animation_type="0″ animation_direction="down" animation_speed="0.1″ animation_offset="" class="direktor_billede" id=""][imageframe lightbox="no" lightbox_image="" style_type="none" hover_type="none" bordercolor="" bordersize="0px" borderradius="0″ stylecolor="" align="none" link="" linktarget="_self" animation_type="0″ animation_direction="down" animation_speed="0.1″ animation_offset="" hide_on_mobile="no" class="" id=""]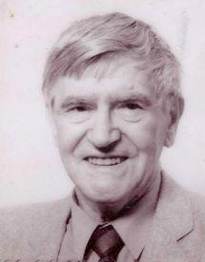 [/imageframe][imageframe lightbox="no" lightbox_image="" style_type="none" hover_type="none" bordercolor="" bordersize="0px" borderradius="0″ stylecolor="" align="none" link="" linktarget="_self" animation_type="0″ animation_direction="down" animation_speed="0.1″ animation_offset="" hide_on_mobile="no" class="" id=""]

[/imageframe][title size="6″ content_align="left" style_type="none" sep_color="" margin_top="-10px" margin_bottom="" class="underskrift" id=""]   Founder of Hyma, Jens Martin Hyldig[/title][/one_third][one_full last="yes" spacing="yes" center_content="no" hide_on_mobile="yes" background_color="" background_image="" background_repeat="no-repeat" background_position="left top" hover_type="none" link="" border_position="all" border_size="0px" border_color="" border_style="solid" padding="" margin_top="" margin_bottom="" animation_type="0″ animation_direction="down" animation_speed="0.1″ animation_offset="" class="" id=""][imageframe lightbox="no" lightbox_image="" style_type="none" hover_type="none" bordercolor="" bordersize="0px" borderradius="0″ stylecolor="" align="none" link="" linktarget="_self" animation_type="0″ animation_direction="down" animation_speed="0.1″ animation_offset="" hide_on_mobile="no" class="" id=""]

[/imageframe][imageframe lightbox="no" lightbox_image="" style_type="none" hover_type="none" bordercolor="" bordersize="0px" borderradius="0″ stylecolor="" align="none" link="" linktarget="_self" animation_type="0″ animation_direction="down" animation_speed="0.1″ animation_offset="" hide_on_mobile="no" class="" id=""]

[/imageframe][/one_full]